DIAGNOdent Laser Cavity Screening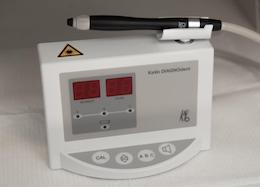 DIAGNOdent is a revolutionary new way for your dentist to find even the smallest areas of tooth decay and cavities. By using the advanced DIAGNOdent technology, we are able to treat small cavities and areas of tooth decay before they become larger issues requiring multiple procedures. DIAGNOdent is a quick, comfortable process that helps you and your doctor keep your smile healthy and happy for a lifetime.
How does DIAGNOdent work?
DIAGNOdent uses a precise laser scanning system to scan over all of your teeth while sending out an audio signal and registering a digital read-out. By measuring the fluorescence within each tooth's structure, your dentist can identify where there may be cavities developing in the small spaces between, on, and around your teeth.
DIAGNOdent is comfortable and takes only a few short minutes to scan your entire mouth for cavities and decay. Detecting tooth decay as early as possible helps eliminate the number of costly treatments that you may need down the line and helps treat small problems before they become serious dental cases.
Not all cavities are noticeable without the help of the advanced DIAGNOdent laser screening.
Most tooth decay begins in the tiny cracks and grooves of your tooth's surface. By the time the cavities are noticed, it's often because there is a much larger problem, and the cavity itself was never seen or felt by the patient.
With the widespread use of fluoride, many of these cavities never make it to the tooth's surface, and instead begin eating away at the tooth from the inside out. The DIAGNOdent laser helps locate these small areas of decay.
If you would like to be screened for possible tooth decay and cavities, please contact our practice and schedule an appointment. Help your teeth stay healthy!
---
The Wand STA System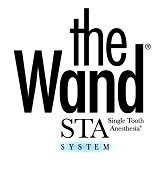 When it comes to going to the dentist, we understand that you may feel some anxiety and have tailored our practice to meet your needs. Our office is proud to offer the Wand STA Single Tooth Anesthesia System, making your dental experience as comfortable and stress-free as possible.
Many types of dental treatments rely on anesthetic injections, but if you're not comfortable receiving injections, it may mean that your treatment cannot be completed. STA Single Tooth Anesthetic System using the Wand hand-piece is a computer-controlled dental injection system and one of the most efficient ways to numb an area because of its slow, steady delivery of anesthetic. This also means less discomfort for you as most of the sting from an injection comes from the solution being delivered too quickly. You can be reassured that at our office your comfort is our top priority.
Innovative, Advanced, Patient-friendly Design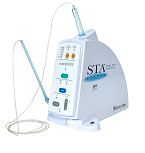 The Wand looks more like a pen than a syringe, and the needle at its tip is very small and discreet. With the aid of state-of-the-art technology, the Wand delivers exactly the anesthetic you need at exactly the right rate, so you have nothing to fear about how well it works.
We are dedicated to creating an optimum experience for every aspect of your dental care. Please contact our office to learn more about the Wand STA Single Tooth Anesthesia System and how you can get the dental health you've always wanted, anxiety-free.
---
Planmeca CBCT Imaging

As part of our commitment to provide you and your family with the best possible oral healthcare, we have invested in a state-of-the-art 3D dental imaging system from Planmeca.

This piece of dental technology not only provides a wealth of information, but it does so with the lowest radiation possible, and that's important to us. In fact, we are a Planmeca Ultra Low Dose™ certified practice.
Our 3D imaging system allows us to see your anatomy in three-dimensional detail. It can be enlarged, rotated, and divided in any direction, thus revealing critical information not always seen in 2D images. Having this kind of technology at our fingertips allows us to diagnose and treat a wide variety of dental-related issues with accuracy and predictability.
This advanced technology allows us to provide dental implant treatment here in our office. Dental implants are the next best thing to a natural tooth. They feel and function like your own tooth and support the health of the jawbone.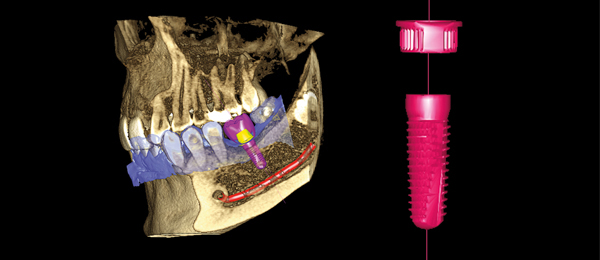 Taking an X-ray image with our new Planmeca unit is also a very comfortable experience. You can either stand or sit in the unit while the imaging carousel revolves around your head. It takes only a few moments, and for those patients who have a gag reflex, this offers an excellent alternative to sensors inside your mouth.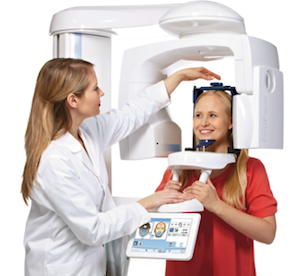 This system is intelligent. It has features not found on any other system that help elevate our patient care. For example, patients who find standing still to be challenging, our system compensates for movement during the scanning phase. This eliminates the need to retake an image.
If you'd like more information about our Planmeca 3D imaging system, please ask one of our staff members. We're excited about this technology and continuing commitment to provide you with excellent dentistry and patient care.